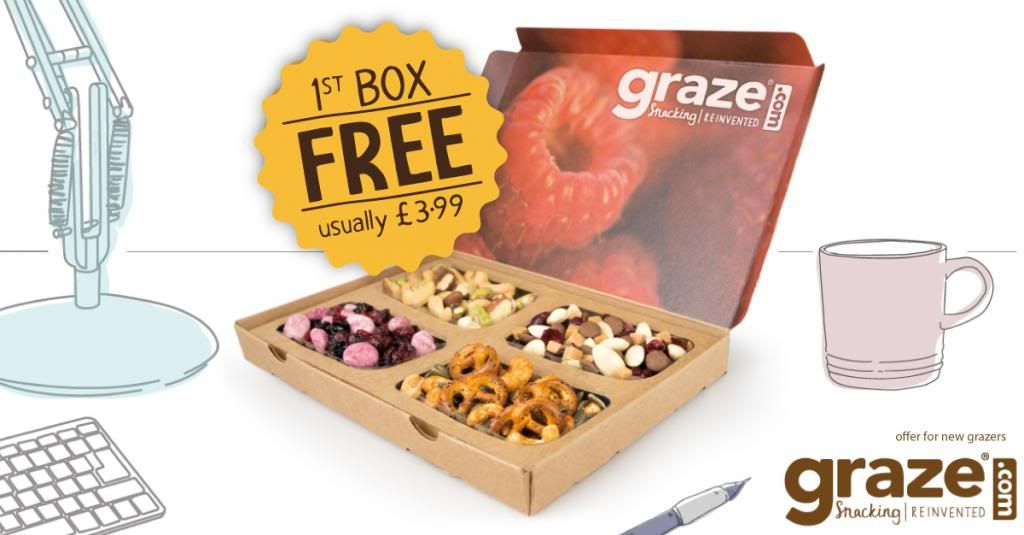 To promote and earn your cash, find your personalised tracking link and banners in your account under 'Promotion' > 'Banners & Links' > searching for 'Graze'!
Introduce the Graze snack boxes to new customers! Graze would love your readers to test them for free – for every one of them that signs up for a box you'll earn commission.
New customers will receive their first personalised box for free and can then decide to either cancel their subscription or continue to enjoy our snacks for as long as they want.
About the Brand
Graze was started by 7 friends with a passion for food who wanted to get more out of their snacking. Six years on they're still creating delicious new snacks – everything from flapjacks and brownies through to nuts, omega-3 rich seeds and beef jerky. You can choose from 100+ tasty treats and get your hand-picked snack box delivered to your home or work for free.