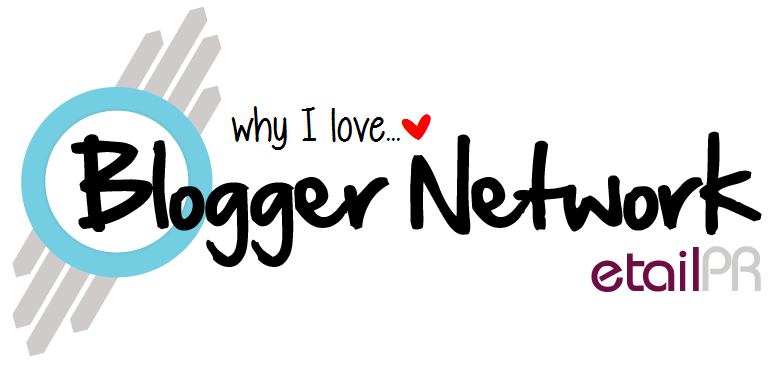 Without trying to sound like a soppy old Grandma reminiscing about when you were little and "my, how much you've grown!" that's sort of how I feel about etailPR.
I still remember the day Kim contacted me to ask if I wanted to try a sample from Chi Chi; that was the first ever clothing sample I had ever been offered. I was so, so excited! And ever since then, I've been there all the way, watching the blogger network grow, more brands joining in with campaigns, more incredible competitions launch and a couple of site redesigns to boot!


EtailPR has provided my with so many opportunities to work with some amazing brands and I feel truly privileged to be part of their blogger network, as I'm sure you all do.


I love how friendly the etailPR team are and how you feel that they would go above and beyond to help you out with any blog related things. I also think it's so lovely of them that they have a commission side to the network to help us little bloggers to keep on top of all the new things we want to buy, try and to feature on our blogs.


I really cannot fault etailPR on anything, and yes, I am aware that I'm gushing now, and am verging on turning back into a granny, but I'm going to be making a conscious effort to feedback to the team and tell them what it is that I enjoy so much about being a member of the etail blogger network, and I also think it would be amazing if you all did the same so that etailPR can keep all of us happy and to continue to provide us with the best opportunities, also, it's nice to have a little chat once in a while in the comments too!


I can't wait to see how etailPR continue to grow over the next year and am super excited to see what new opportunities they bring!

How have you worked with them before? What more would you like to see?